Links
Home
Events Calendar
Year Round Events
Membership
AVA Trail Ratings
Admin/Officers
Next Event Walk
Shorr Lake Winery Walk
Saturday, June 16, 9:00 to 11:00 a.m.
1032 S. Library St.
Waterloo, IL
Lunches will also be available for purchase by the Gateway Milers club. Beverages are available for purchase at the winery.
Trips
1. Miles N Missouri - September 1-3, 2018

Registration Form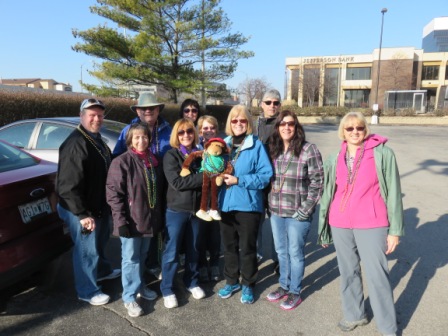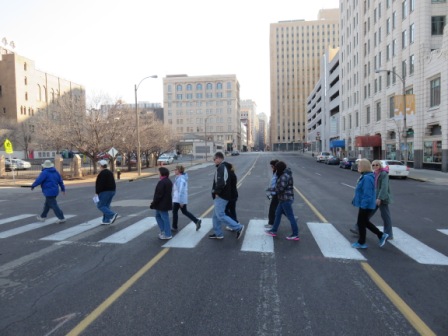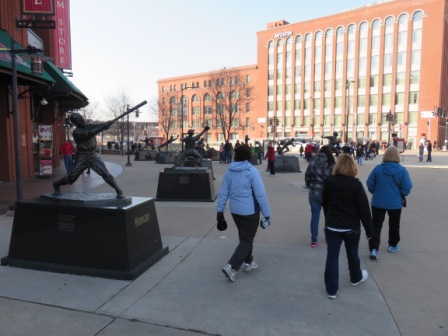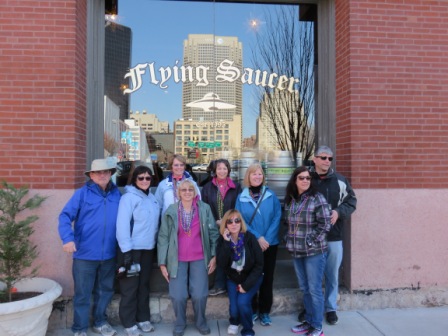 Jump to sections within this page:

This Week's Walking Events &nbspMiles N Missouri &nbspMiler Messages &nbspMilers Newsletter & Membership Info &nbspNext Planning Meeting


2018 Membership form now available. Click here to join our club
Gateway Milers is St. Louis region's newest AVA affiliated walking club! We are primarily a walking club although we do venture into other activities such as biking or hiking. We walk 10 kilometers (6.2 miles) or 5 kilometers (3.1 miles) and usually follow with a lunch! Occasionally we venture on regional multi-walk weekend trips. If walking, socializing, eating, traveling, or any combination of the above are of interest to you please consider joining Gateway Milers! It is also a good way to accomplish your 10,000 steps for the day. The club sponsors several Volksmarch walks throughout the St. Louis area each year and participates in other area club walks as well.
We are associated with:
Click here for link to AVA splash page for videos & fact sheets about AVA.
All of our events:
Are open to everyone - you don't have to be a member to participate.
Are non-competitive - go at your own pace, walk, jog or run.
Sanctioned AVA event walks and club year round event walks are $3 per person.
Walks & Trips Scheduled for 2018
Miles 'N' Missouri Weekend Trip
The Gateway Milers are going on a bus trip throughout Missouri from September 1 to 3. The first day (Saturday), we will stop at Columbia, MO for a walk in Rock Bridge State Park. Then onto Warm Springs Ranch for a tour of the Clydesdale farm. Our evening destination will be Kansas City. On Sunday, we will walk in Wallace State Park and then head over to Walt Disney's boyhood home - Marceline, MO. Afterwards we will take the bus to Mark Twain's home town, Hannibal. On Monday, we will do a group walk in Hannibal and then head back home.
For detailed information on the trip, Click Here.
For registration and mailing information, Click Here.
Miler Messages
Each week our club emails information on club sponsored and other regional upcoming walks with additional club news to our members and other interested parties. If you would like to receive our Miler Messages please join our e-mail list. This email list will never be sold or used for non-club purposes. Simply click Subscribe to be directed to a web page to subscribe to our Miler Messages. NOTE: This web page will take approximately one minute to load if using the Internet Explorer browser. However, it will load quicker by using Mozilla Firefox or Google Chrome browsers.
| | | |
| --- | --- | --- |
| | | |
This Week's Walking Event(s)

1. Belleville
Saturday, May 26, 8:45 (register) & 9:00 (walk)
YMCA
200 S. Illinois St., Belleville, IL
Gateway Miler YRE Walk
For a listing of Gateway Milers and other regional walk club events click here or on the Events Calendar link. The Events Calendar page has the dates, times, and other important information including directions to upcoming walks.
Newsletters & Minutes
View the latest Gateway Miler Newsletter by clicking here. &nbsp View Gateway Miler's March 2018, minutes from our previous meeting. May 2018, AVA (Checkpoint) newsletter by clicking here.
Membership
Gateway Milers Song: (To the tune of California Girls)

The East's walk clubs are great they really plan their hikes with care.
The southern clubs with the way they walk, they knock me out with all their flare.
The west coast's scenic pathways really make a lovely sight.
And the northern clubs with the way they walk, they make their weekends warm and bright.

I wish they all could be Gateway Milers
I wish they all could be Gateway Milers
I wish they all could be Gateway Milers clubs

The mid-west has the heartland and the clubs are all so grand.
I dig a farm field on a rolling land with the walks all so well planned.
I've been all round this great big land and I've seen all kinds of clubs.
Yeah, but I couldn't wait to get back to the state, back to the greatest club in the world.

I wish they all could be Gateway Milers
I wish they all could be Gateway Milers
I wish they all could be Gateway Milers clubs
To learn about joining our club click on the Membership link OR just click on the button below and fill out the application form. Mail it to the address on top of the form or give it to an active member (e.g. on one of our walks).
Missouri County Walk Program
The AVA clubs of MO are starting a new program aimed at eventually offering, over a number of years, an AVA sanctioned walk event in all 115 counties of Missouri. The goal is for the next 10+ years, there will be walks in all counties of Missouri - either scheduled Year-Round Trails offered by the individual clubs or traditional scheduled walks held throughout the state several times each year. The Walking the Counties of Missouri record books are FREE. For more information and to get your County walk books. Click here
Membership Planning Meetings
| Date | Time | Place | Address |
| --- | --- | --- | --- |
| July 10, 2018 (Tuesday) | 6:30 p.m. (6:15, if ordering) | Fortels Pizza | 10716 Lincoln Trail, Fairview Heights, IL |
All members, future members, and the interested are invited. If you do not want to eat, don't let that prevent you from attending. Eating is optional.
Jump to Top of Page
(Contact gatewaymilers@gmail.com for any questions or information.)
Page last updated: 19 May 2018
***Thanks to Sacramento Walking Sticks and their webmaster for our web site's inspiration***

This Website Visits